About Agency Partners Inc.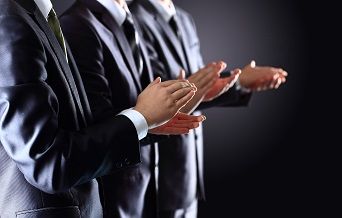 In 2006, two successful independent insurance agents, Eric Lutz and Jeff Brown, gave two former captive agents, Cary Bennett and David Johnson, an opportunity to open their own independent insurance agency. Cary and David opened a location in Alma, Georgia and within six months opened a location in Blackshear, Georgia. With the early success of this new agency, the partners came up with an idea to make their agencies more competitive by opening more agencies. The hope was that they would be able to combine volume from all of the agencies so that they could better compete with the large captive insurance carriers and the direct writers that spend millions of dollars on advertising. Since the new agencies would not have to worry about meeting minimum volume requirements for the carriers, agents would be able to operate as true "independent agents," focusing on the client by providing the best coverage and price without bias.
In 2007, the new partners put their plan into motion by creating Agency Partners, Inc. (API). Several preferred insurance carriers agreed to combine all of the volume written by the new agency group, and over the next two years API began building a very strong foundation. They used the same successful floor plan of their very first new agency and opened four new independent agencies with several former captive agents. By the end of 2009, the volume of API had grown from approximately $3,000,000 in premium to over $9,000,000. Combining all of the volume from the new insurance agencies helped each individual agency within API meet the minimum volume requirements for top commissions and profit sharing.
In 2013, API changed their original agency contract to allow existing established agencies to participate, thus allowing all agencies to combine volume for profit sharing and/or bonus with the carriers that partner with API. David Johnson, one of the original founders and current President of API highlighted the advantages of the new contract in the following way: "one very important difference in this new contract that distinguishes API from other aggregators and cluster groups is that all ownership remains with the individual insurance agencies, and all insurance carrier appointments remain between the carrier and the agencies directly…no hidden or complicated formulas needed to help calculate penalties if ever an agency decided to leave API. Our goal is that every agency stays partnered with API because they want to...it's in their best interest because the benefits far exceed any costs. This contract was constructed to maximize revenues and minimize expenses for the Agency Partners."
As of June 2022, API participants have over 130,000,000 in combined premiums with 60 agency locations. With plans to grow across the state of Georgia, Alabama and other Southeastern States, API is currently recruiting qualified agencies. If you feel your agency could benefit from joining our group and you believe your agency would add to the strength of the group, please contact Mark Herndon, our business development manager.